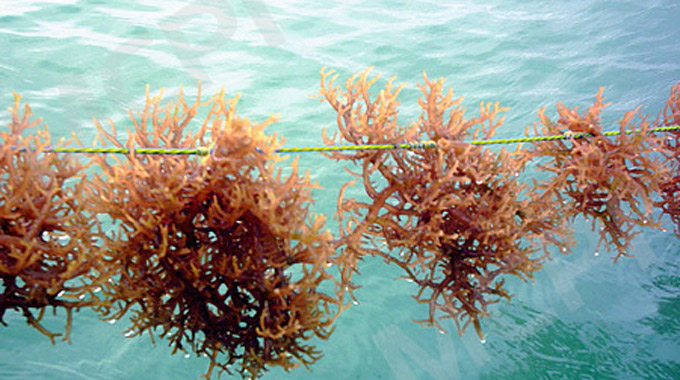 Just when I thought I was on the right track, eating all organic, no soy, no dairy… etc. I found out most of the almond and rice milks I have been drinking (along with other things come to find out) have this toxic additive called carrageenan in them. Learning about this has just motivated me further, and hopefully will move you too, to opt for natural foods or ingredients that I can pronounce and/or know what they are.
Carrageenan is extracted from red seaweeds, has multiple forms and is used in cooking and baking. Similar to gluten, carrageenan works as an emulsifier and thickener keeping ingredients from separating, and while once was a natural additive, has become a highly processed additive. Carrageenan is known to cause gastrointestinal inflammation which disrupts the digestion process which can result in Inflammatory Bowel Disease, IBS, and even scarier there are links to colon and breast cancer. Although it is naturally derived from algae, studies since the 1930′s have questioned the safety of carrageenans. Despite the fact that some forms are "deemed safe for human consumption by the Joint Expert Committee on Food Additives" and FDA, there is a LONG history of debate of the safety of carrageenans.(1)
Through my research I found a very interesting website that caught my attention because it discusses both the health concerns and politics of carrageenans. Further confirming my point that we should always be aware of what we are consuming and a reminder that these big food industries DO NOT have our good health in their best interest! Just one example of what I read is that after a long and lucrative relationship between the Philippines (who became one of the main exporters) and the United States, it was not "until 1984, when the United States' FDA questioned the safety of a Philippine product called "Semi-Refined Carrageenan" (SRC) and banned it from use in 'the lucrative food additives market in the U.S.' Not surprisingly, this ruling (which was also enacted by the WHO and the United Nations' FAO), severely handicapped the Philippine economy. Then, in 1990, the FDA reversed its ruling and allowed SRC back into US food products."(2) Scary!!!!
While the FDA and JECFA have approved carrageenan, the USDA's National Organic Standards Board was said to vote at the end of May on whether it should be removed from the list of approved ingredients in organic foods.(3) In the meantime I wanted to list some commonly ingested foods or used items that you might want to be aware may contain carrageenans: desserts (cakes, ice creams, gelatins, pies, biscuits), dairy based foods, beer, toothpaste, shampoo, soy and almond milks, diet sodas, infant formulas, flavored milks.