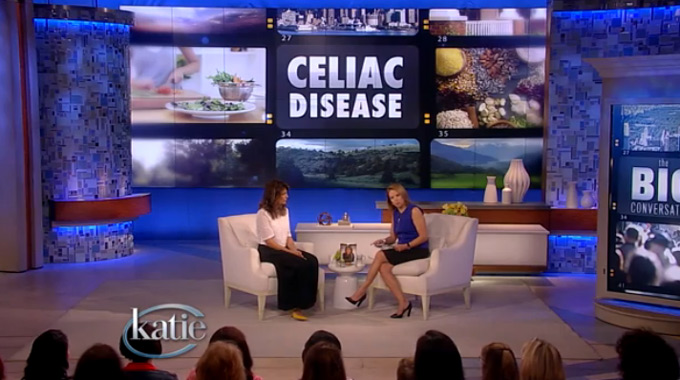 Happy Celiac Awareness Month!
And what a perfect way to kick it off, A Celiac Awareness TOUR in full swing!!!!
I've been working my tail off trying to get the good word out there about my book and what this tricky disease really means.  There are some updates and additions to the tour that I wanted you to know about.  I would love your support either in the audience, on the call ins or at book signing.  Either way I will keep doing my very best to change the way people view this terribly misunderstood disease called Celiac.
Hope to see you!!!!
Here are some updates-
May 1 ——–The KATIE Show- tapes and airs LIVE — Check your local listings
May 2——-Doctor Show (Sirius Radio ch 81) on air from 12:00 to 12:30 call in to talk to me  877-698-3627
May 5——- New York Live! Airs at Noon I believe in NYC- Check Listings.
May 5——-Barnes and Noble in Tribeca NYC 97 Warren Street 6:00pm  I will be signing books and speaking about my journey, with special guest Dr Fratellone.
May 8——-The Veria Show- Check local listings.
May 9——– Fox and Friends- tapes and airs live- Check local listings
June 5—— The Chew
More to come!!!!
:))))))
Be Well