An Important Message Regarding Jennifer's Way Bakery
Hi Friends,
It is with great sadness to say this but as you know me by now, my #1 goal was to always be transparent in my mission to create a safe place for us celiacs and allergy sufferers.
As founder and creator of Jennifer's Way Bakery and its associated products and recipes, and as a person suffering from celiac disease, my mission was to always bring you the highest quality, the purest and the safest products I could possibly create. From my storefront bakery in Manhattan, I am able to ensure that my products were not only solely my inventions, but that they were also safe for celiac sufferers to consume.
Unfortunately, for the time being, the larger brand of Jennifer's Way products, the products you purchase online, has sadly been taken out of my control. I will not and cannot get into the gory details at this juncture, but keeping with my brand's connotation, I owe my loyal customers a duty to notify them of these concerns.
Please know that I am in the process of and will regain control of my products and when I do, I will be sure to report to you. For now, however, I cannot endorse something I have been pushed out of with a clear conscious
Jennifer's Way Bakery in NYC (263 East 10th St) is still alive and kicking with my wonderful loyal staff continuing to bring you the safest product run by this celiac herself.
Be safe,
Jennifer
---
The Latest From My Blog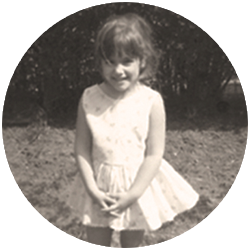 My Celiac Story
80 degrees and sunny. I had not noticed either fact that day. At the moment I was shivering, yet covered in sweat as I sat naked under a paper gown getting poked and prodded by yet another doctor. I had just spent the last hour in the doctor's office going over every detail of my medical history, personal history, family history, current symptoms, well being and state of mind. Now was the moment of truth, the exam!
She checked my pulse, took my temperature, ran her hands around my body, listened to my heartbeat, all in a very quick 5 minutes. She wrote some things down on her chart, took a beat, removed her stethoscope and gently put her hand on my slumped back. My body stiffened at her touch, yet melted from exhaustion. Was this it? Did she find it?
I didn't even care about the facts at the moment. I was just so damn happy to finally have some answers. I actually managed to smile in the face of my pending doom as I looked up at her with hope. She smiled back sadly and said, "Jennifer, do you want to kill yourself?"
---