Jennifer's Way is for YOU. It's a place for you to be heard and to feel safe. When I first connected online with my fellow celiacs, my world changed. There were SO MANY feeling as I was and suggesting what they did to feel better. That's all we want. To feel better. To eat better. To be heard. I hear you and I am here to help! It is my mission.
So read my story, share your story, follow my blog and enjoy my recipes. I look forward to connecting with you all.
We are now shipping nationwide from my New York City bakery!!
Yes..we are so excited to bring some of our storefront goodness into your home!!!!!! Small batch mixes, all made with love and care in our gluten-free, allergy-friendly, peanut-free, celiac-run storefront bakery. We are a small 400 sqft. bakery that was started with the intention of giving people a sense of SAFE HOME MADE goodness back into their lives. What better way then to bring it right to your kitchen! I always have said to take control of celiac disease, food allergies and one's own health, you MUST get in the kitchen.
My goal? To show you that neither celiac, nor food allergies or just fear of what is lurking in the food out there can stop you from ENJOYING FOOD AGAIN. Take control, get in the kitchen and start creating!! These mixes make it easy. The smell of bread baking and cookies getting ready to fill your house with the sweet smell of goodness will make everyone come to the table again with a huge smile.
Be safe,
Jennifer
---
---
The Latest From My Blog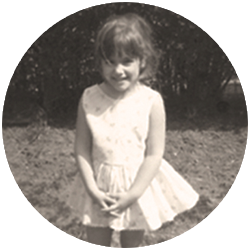 My Celiac Story
80 degrees and sunny. I had not noticed either fact that day. At the moment I was shivering, yet covered in sweat as I sat naked under a paper gown getting poked and prodded by yet another doctor. I had just spent the last hour in the doctor's office going over every detail of my medical history, personal history, family history, current symptoms, well being and state of mind. Now was the moment of truth, the exam!
She checked my pulse, took my temperature, ran her hands around my body, listened to my heartbeat, all in a very quick 5 minutes. She wrote some things down on her chart, took a beat, removed her stethoscope and gently put her hand on my slumped back. My body stiffened at her touch, yet melted from exhaustion. Was this it? Did she find it?
I didn't even care about the facts at the moment. I was just so damn happy to finally have some answers. I actually managed to smile in the face of my pending doom as I looked up at her with hope. She smiled back sadly and said, "Jennifer, do you want to kill yourself?"
---